Posted on | maart 19, 2017 | No Comments
This week I worked mostly on literature research for my third article and I had a conversation with my promotors about the work I delivered. I handed in the fifth version of my second article but according to my promotors still didn't hit the nail on the head. I must be more specific about the contribution I'm making to the literature of social networks. So within two weeks I will deliver a new version in which I will put in some extra data to make a stronger case. My promotors will help me with the last step and contribute to the final version so that it can be published in a scientific journal.
Also my groundwork for my third article needs some work and I will look into the literature to make sure that the conceptual model I want to use is strong enough to build my research upon.
Posted on | maart 12, 2017 | No Comments

This week I put a lot of effort in writing a new version of my second article.
I also made a new conceptual model for my third article and hope my supervisors will accept it so that I can move on.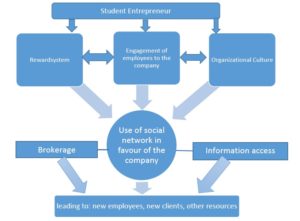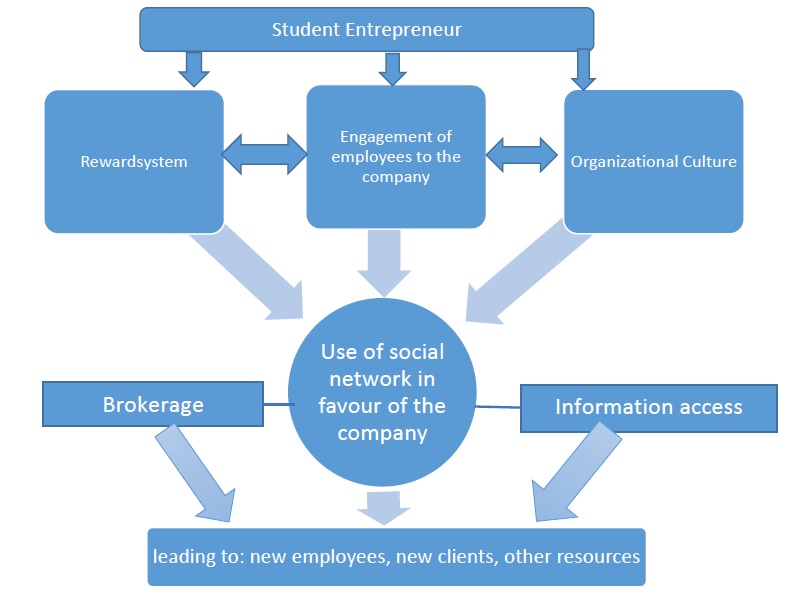 Posted on | maart 5, 2017 | 1 Comment

Last week I discussed my first research proposal about my third article with my supervisor. We came to the conclusion that it still needed some work. My focus was on the social network of the employees and not on the way student entrepreneurs make use of this network. So I worked on a new proposal and also did some new deskresearch using Vosviewer With this tool you are able to find the most quoted article on the topics your doing research in.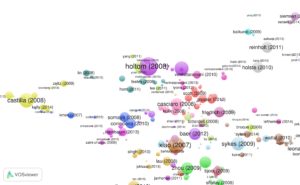 Posted on | februari 24, 2017 | No Comments
On 23th of February Pieter Bosschaart told a couple of students of the university of applied sciences how he started in 2011 his company during his bachelor study with Paul van Hattem.
Nowadays www.mrprezident.com is a global operating company working for mayor brands and situated in Amsterdam, New York and SIngapore.
Posted on | februari 23, 2017 | No Comments
This week I finished the design of my third article. It was fun to make it and I hope it will help to make a good start with the path to the next milestone of my thesis. I want to write about the way employees of companies started by student entrepreneurs use their social network in favor of the company they are working for.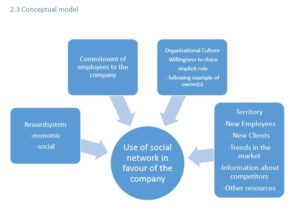 My conceptual model deals with mechanisms of rewards and reciprocity, but also with the different kind of topics that are related to this topic e.g. introducing new employees, finding possible clients, information about competitors,…
I hope that three of my former students will give me access to their company to interview their employees.
I will continue to inform you about my progress!
Posted on | februari 12, 2017 | No Comments
This week I delivered a new version of my second article I was quite satisfied about the story line and the proposed contribution to the literature. I also started with making my design for the next article. I want to research the way employees contribute to their company by using their social network. I want to do a qualitative research in three former student companies. One company in het B2B sector, One company in the B2C sector and one company in the B2B-B2C sector. Next weeks I will tell you more about the design of the research and the research questions.
Posted on | februari 5, 2017 | No Comments
This week I ended my class Entrepreneurship Philosophy and the arts, 18 honours students of HvA attended this class and gave it an overall grade of 7,6. Evaluation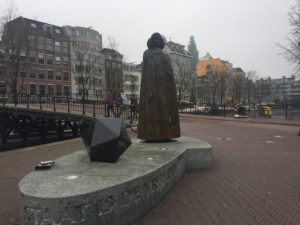 One of the topics of this class was the philosophy of Spinoza and especially the relationship between acting for your own good and acting for the common intrest. We applied these principals to a company that is acting in the common intrest of coffee farmers in Ethiopia and introduced the fair chain principle. So for the sake of my vlog I thaught it would be interesting to go to the statue of Spinoza in Amsterdam and talk about the developments of my thesis last week. Read more
Posted on | januari 27, 2017 | No Comments

This week I read an interesting article about incubators which helped me a lot regarding the way I have to write my second article. The article was about the way incubators should cope with their clients and how they should manage the expactations of participants. While I am a frequent visitor of the ACE-Venturelab location startupvillage I thought it would be nice to share my thoughts with you from this beautiful location. Have fun!
Posted on | januari 22, 2017 | No Comments
I recorded my vlog during the first time I was ice skating in the open. This week I worked on my thesis by reading a couple of articles for inspiration and thinking about the definition of my contribution to the literature of the development of social networks.
– I came to the conclusion that the combination of studying and starting a business isn't ideal as long as the student doesn't choose for the development of his business. Weak ties won't commit themselves to student entrepreneurs who haven't put their company on the first place.
– Student entrepreneurs who sticked to their launching costumer and couldn't find another customer were bound to fail and in some cases became employees of their first client because of their skills.
– Students that were able to build a diverse clientbase convinced weak ties to commit themselves to their startup and gained legitimacy by doing so. Winning awards and taking care of free publicity helped them further.
– An important difference compared to non student entrepreneurs is the goodwill factor. The student entrepreneurs that were able to consolidate contacts won over by goodwill in the first instance were able to survive on the long term. Read more
Posted on | januari 13, 2017 | No Comments
This week on monday I received feedback on my second article from my promotors and we made appointments about how I should work on my third and fourth article.
I read an article about the Gioia method of qualitative research and I also read a very interesting article about incubators with a very clear methodology and presentation. I also interviewed an entrepreneur who started his company 8 years ago during the minor: Maurits Meester.
« go back
—
keep looking »