Posted on | maart 24, 2017 | No Comments

Interview with Michael from Georgia(Tblisi)

Interview with Tatiana from Moldova(Chisinau)

Interview sith Julia from Ukraine(Karkiv)
Last week I was busy with organizing and hosting an event for the EANET project We are working together with universities from Ukraine, Moldova and Georgia, to create Alumni entrepreneurs networks in these countries.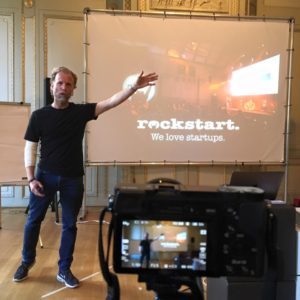 I interviewed three participants of each of the countries involved to hear what they liked the most about their trip to Amsterdam and the workshops we organized. The most populair workshop was hosted by Oscar Kneppers of Rockstart. The representants of the universities, the ministries and business liked the way he painted the startup scene in Amsterdam and the learnings he presented. The quote "Stop talking, start acting" was one I hope will inspire our participants to take new initiatives in their country.
It was a great experience to have all these representants (45) of these countries here and we think we helped them to think about the next steps they have to take to make their country more entrepreneurial.
Comments